Discover Your Options!
CONTACT US FOR A STEP-BY-STEP PROPOSAL TO FIX YOUR BACK-TAXES.
No risk. no pressure.
click go to get m&ms ultimate 941 trust fund tax protest guide.
Or, call us directly at (866) 487-5624 to speak with Mark or Greg
Find out how we submit your solution to the IRS in 30 days or less
M&M Financial Consulting, Inc.
3947 N. Ashland Ave.
Chicago, IL 60613
TOLL FREE: (866) 487-5624
TEL: (773) 969-5825
FAX: (773) 969-5846
E-mail:
mmitchell@mmtaxrelief.com
Nationwide Tax Resolutions
, based in Chicago, IL. We resolve tax liabilities in all 50 states. M&M does not outsource its tax work. All tax resolution services are performed in-house.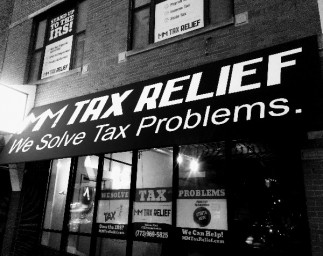 M&M's Tax Resolution System (watch the video)
Find Real M&M Case Examples Near You.
M&M Tax Resolutions in Your State
Penalty Abatement
Currently Not Collectible
Levy Release