M&M's Tax Resolution and Relief Specialists
Centrally located in Chicago, M&M has been resolving and reducing IRS and state tax liabilities for small businesses
nationwide
since 2005
. We've built a sterling reputation client by client. We continue to develop M&M's unique tax resolution system to produce consistent, exceptional results for our clients. We help small business owners get back on track.

M&M's 15 Day Money Back Guarantee
M&M offered a fifteen day money back guarantee on its services. I requested a refund within the fifteen day period. The refund was honored immediately, no questions asked.





M&M Tax Advisors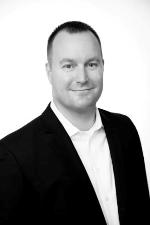 Mark Mitchell, EA
President and Founder
Federally Licensed Enrolled Agent
M&M Since 2005

Not only was the matter resolved quickly and efficiently, the staff at M&M Financial was always available to talk with me. Their compassion was greatly appreciated in a very stressful time. Not only does M&M resolve tax matters, they are very good at listening any time of day when I needed a friend. Thank you Jonathan, Mark & Lupe.





Gregory DeMatoff, EA
Senior Tax Advisor
Federally Licensed Enrolled Agent
M&M Since 2019

They are literally life savers!! In a matter of weeks, they removed all the stress and anxiety I had developed from my situation. (I never knew what a panic attack was until the IRS informed me of my situation) I could sleep at night again and in a little over a year they have gotten my situation under control. I don't know where I would be without their professional competency.


Danny Verastegui
Senior Tax Advisor
M&M Since 2022
Exceptional customer service with a team of very well educated and versed individuals. Even with a complex case like we experienced, M&M had the knowledge and resources to quickly identify our needs and offer up a very viable and effective solution.


Brian Jones
Tax Advisor
M&M Since 2008
He was very professional and answered my questions. I felt confident that they would help me do what I needed to do. He sent me information about M&M. There was no hard sell. Their fee was very reasonable.



A+ BBB Rating
11
Complaint Free Awards
2015
Torch Award for Ethics
in the Marketplace
I would highly recommend the tax services of M&M Financial. Their staff was very comprehensive, trustworthy, efficient and professional. I never felt that they were trying to sell me any unnecessary services. In fact, after assessing my case they provided me with a solution, advised me that i could do it independently and refunded my money. I would absolutely utilize their services again.

M&M Resolutions
Mason Bowman, EA
Vice President and Founder
Federally Licensed Enrolled Agent
M&M Since 2005

Just wanted to say if you are having trouble with the IRS or state please give the wonderful people at M&M a chance to work for you. Mason and his staff worked tirelessly to negotiate an affordable Installment Agreement when the IRS did not want to negotiate with me personally at all. A tremendous weight has been lifted off me and my company and I would not hesitate one second recommending M&M to anyone who is having trouble. You won't be sorry.


Jonathan Stewart, EA
Resolutions Group Manager
Senior Associate Tax Consultant / Owner
Federally Licensed Enrolled Agent
M&M Since 2007

My experience in dealing with M&M Financial, in particular, Jonathan Stewart, has been incredible. Dealing with the IRS can be a very stressful situation. I lost a lot of sleep over the situation I was in regarding my payroll taxes. Jonathan (M&M) was there for me, and resolved a very bad situation. It didn't matter how many times I called or what time I called, he always picked up, or got right back to me. He always answered every question I had, to put my mind at ease. He was always able to calm my nerves, and make me feel like I was in good hands. First class service. I'm soo thankful for Jonathan Stewart and M&M.


Rebecca Kelly, EA
Senior Associate Tax Consultant
Federally Licensed Enrolled Agent
M&M Since 2007

I was at my wits end, especially when the lady in charge of my case wouldn't return a single phone call. I contacted M&M Financial and Rebecca took over my case and amazing, the IRS lady would answer her calls. M&M Financial helped me get the majority of my penalties & interest dropped. I am so please with all Rebecca and M&M did for me


Lupe Figueroa
Case Manager
Bilingual English/Spanish
M&M Since 2011
Lupe Figueroa was assigned to my case. All I can say is that she provided a professional, pleasurable, stress free and fast resolution. I highly recommend this company. Thank you very much M&M Financial and Lupe!

Shayna Gatlin
Office Manager
M&M Since 2011
I just wanted to say Thank You for all you have done for us. Over a year ago I would have never thought you could have done such an amazing job getting the overpowering, overreaching, over controlling and over bearing IRS and State to reach one settlement after another, and in the end it is all resolved!! I can never say in words how grateful and relieved I am for all your HELP and professionalism and kindness when I was scared to death! You're the BEST and Thank YOU!!

Kelly Davis, EA
Associate Tax Consultant
Federally Licensed Enrolled Agent
M&M Since 2017

I have never experienced such great people to work with in such a hard time. They took care of me and always kept me informed of everything that was going on. I would definitely recommend them to anyone.

Small Business Owner
New Mexico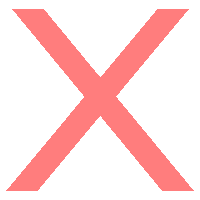 Evan Sandman
Operations Admin
M&M Since 2022
I worked at M&M Financial for almost 3 years. M&M is a great small business with two of the most hard working, ethical and down to earth owners I've ever had the pleasure of working for. I always had the resources and tools I needed to be successful at M&M. Bottom line, M&M Financial has a great system in place, fun culture and an honest business model that truly helps their clients. It was a pleasure. I wish them the BEST! I would definitely recommend them to anyone.

Brad H.
Chicago